Dan & Sarah Cooper, 10th May 2022
I first met Dan and Sarah when they visited Cyprus for their pre-wedding consultation with me in 2020. It is true to say that we hit it off right away! Sometimes you meet couples that you never forget and Dan and Sarah were definitely one of them!
Normally when I book a wedding with clients, the future bride and groom come to visit me for a pre-wedding consultation. In this initial meeting, I take my couple to view potential venues, taste cakes, and get to know their suppliers. However, with some weddings, I am not strictly dealing with the couple planning to get married.
In the case of Dan and Sarah, I ended up meeting with their whole family! Sarah's lovely mother, father and grandmother named 'Nanny Annie' were involved from day one of planning the wedding.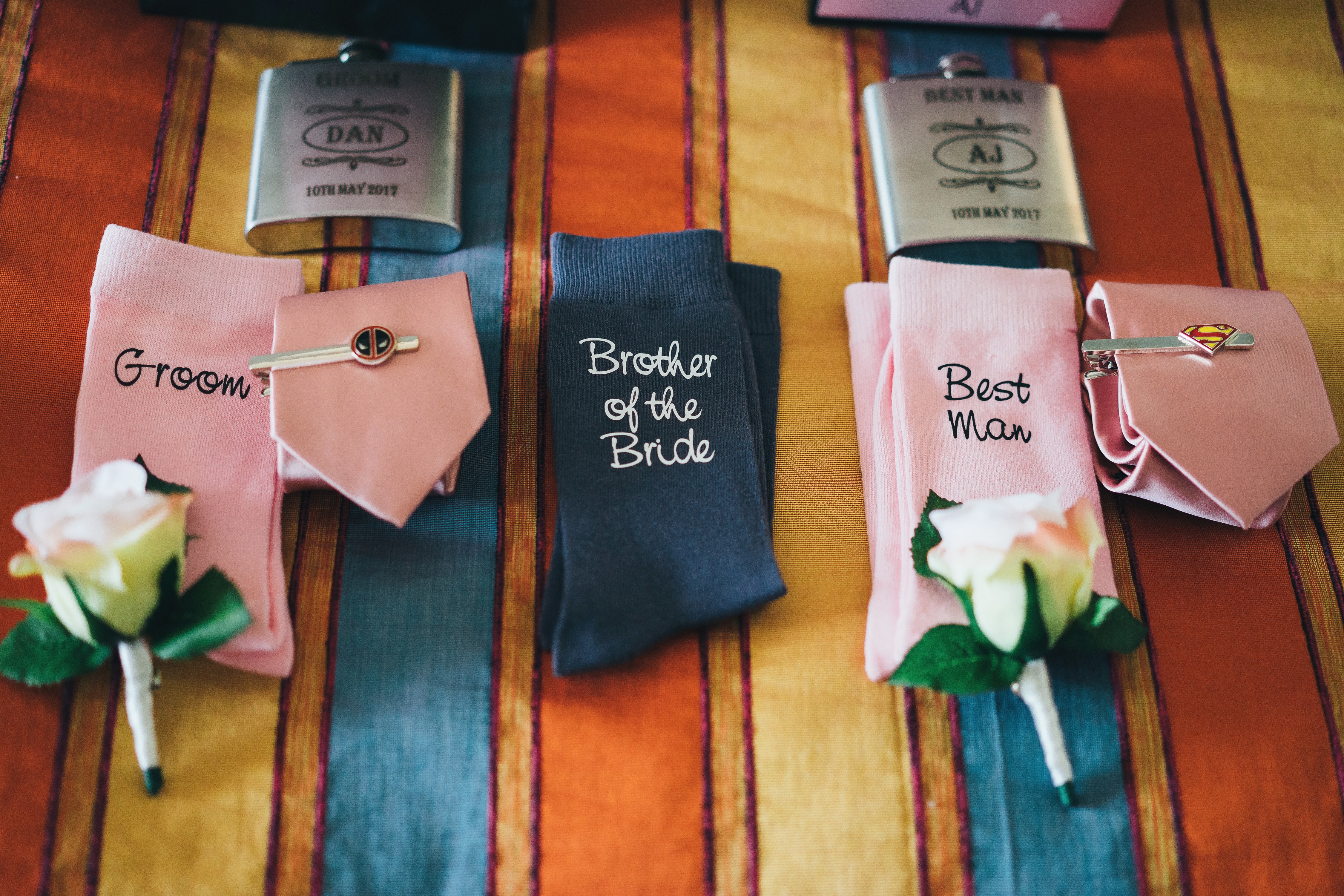 Getting to know their family, I was touched by how close they were as a group. I am exceptionally close with my own family, and I believe that this is one of the reasons that I connected so well with them.
In some sense weddings are all about family as they are celebrations of love that bring people together and are truly exciting for everyone involved. The fact that Sarah, her parents, and Nanny Annie all played a vital role in the organisation of the wedding demonstrates how powerful one celebration can be in bringing three generations together.
Even more touching, is when a few days later I had another wedding at the Coral Beach and I bumped into Nanny Annie in the hotel beach bar and caught her secretly knitting baby clothes in joyous anticipation of a fourth generation!
I will always remember Dan and Sarah's wedding as my 'dancing wedding'. Sarah had prepared well thought out playlists for each and every sequence of the day. From the moment that Sarah and her bridesmaids started getting ready in their room, the singing and dancing began.
After getting all done up and putting on their dresses, Sarah was delivered to the isle by her four lovely bridesmaids who danced in their perfectly choreographed way, all clapping their hands and singing in unison: 'We're going to the chapel, and we're gonna get married.'
Sarah and Dan got married on the 10th May 2022, having both their wedding ceremony and reception at the lovely Coral Beach Hotel. Coral Beach is located on the South-Western coast of Paphos on a small, scenic bay. It stands next to its own private harbor which is populated with quaint little fishing boats, and a romantically lit promenade that extends before the sea. I feel confident in saying that it is one of the most stunning beach views in Paphos as well as being an optimal place to watch the sun setting over the sparkling blue horizon.
Dan and Sarah chose to have their wedding ceremony in the hotel's unique Amphitheatre a stone's throw from the beach. The Amphitheatre has a charming Grecian ambiance which adds something of a Mediterranean 'feel' getting married in Cyprus. In addition, the Amphitheatre is complete with a rustic stone bar where the couple had a cocktail reception for their guests after the ceremony offering a cool refreshment after the sun's heat.
Their wedding reception took place in the hotel's more traditional taverna. The taverna is open-air, and the couple's guests sat outside in the cool May evening under a charming, thatched roof covered in trailing grape vines and beautiful bougainvillea.
Ever since Sarah was a little girl, her father had promised her six white horses and a carriage for her wedding day. You can only imagine our ripple laughter when during his speech, he actually delivered this promise in the form of six little toy horses!
Overall, the day was a wonderful success filled with lots of smiles, laughter and fun. Not shortly after dinner was served, the wedding party reconvened on the dance floor. As I said, these guys were my dancing wedding, and needless to say, they danced all night long! Sarah kept telling me that she didn't want her day to end. When I see people really enjoying themselves, and blown away by their wedding days, it makes my job feel worthwhile.
As a wedding planner, I love to keep in contact with my couples and enjoy hearing about their lives every now and again. After speaking with Sarah recently, I was delighted to hear that she is now pregnant with a baby boy, and that her and Dan are expecting any day now! It just goes to say that Nanny Annie was right in knitting those little booties!
Keep making magic guys!
TESTIMONIAL FROM DAN & SARAH
We had always dreamed of getting married abroad and as a favourite destination of both of ours, there was no doubt it had to be Cyprus!  However, once we got engaged, a wedding abroad seemed like an extremely difficult and daunting task until we met Stella. From the moment we met we felt instantly at ease and that she was one of the family.
Any worries of getting married abroad and stress that naturally comes with planning a wedding were quickly diminished and replaced with just being able to enjoy the lead up to our wedding.
On the day, both Dan and I did not stop smiling and could not believe how perfect our day was thanks to Stella and her team. Our wedding really was everything we had dreamed of and more!
Noel & Anna Forrest, 2nd June 2017
One day in late 2016, I received an email from Anna enquiring about getting married in Cyprus. After only a few email exchanges, Anna was quick to book a flight to come and visit me for our pre-wedding meeting in order to view venues and get to know me a bit better.
Anna and I got on seamlessly and I felt as if we got to know each other quite well. Being a wedding planner is a little bit like being a hairdresser in that my clients often feel like they can confide in me, and share the more intimate details of their lives with me. I really love this aspect of my job as I usually have very strong interpersonal bonds with my clients that last well beyond their wedding day.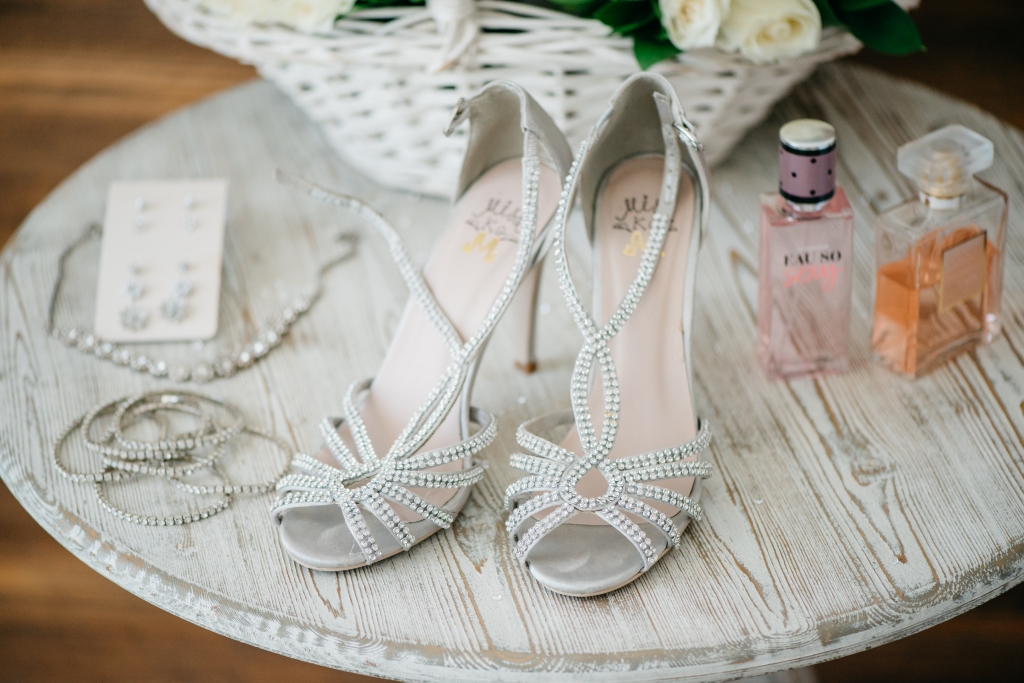 I took Anna to view a few venues for both the ceremony and reception, upon which she quickly fell in love with her chosen church and villa. Immediately after Anna returned home to the UK, the WhatsApp messages began. 2000 WhatsApp messages later, and we had planned her wedding!
For their wedding ceremony, Noel and Anna decided upon the small and intimate Chapel of St. Nicholas. St. Nicholas is a Greek Orthodox chapel, however, it has been made available for Christian ceremonies of all kinds.
The chapel is located on the coast of Kato Paphos only metres away from the beachfront and the glittering turquoise of the Mediterranean Sea. It is structurally stunning, and is externally painted in brilliant blue and white, reminiscent of the style of building in Greece. The interior of the chapel is adorned with beautiful icons and awe-inspiring frescoes that cover its ceilings and walls.
Noel and Anna had an Anglican wedding ceremony, of which the priest told me was one of his personal favourites! Because the couple had been together so long and knew each other so intimately, one can't even imagine the emotional intensity of their wedding ceremony.
Sometimes inevitable little hiccups occur on weddings days, and as a result Anna was fashionably late to her wedding ceremony. However, that didn't seem to phase Noel or the guests, and I was told by the priest that they were having a spectacular time, maintaining a cheerful atmosphere with bellowing laughter and smiles.
In the meanwhile, Anna also remained calm and seemed to emanate a serene and focused energy. All she could think about was the fact that she was going to marry her best friend, the love of her life!
Noel and Anna have been together for 30 years, since they first met when Anna was 16. They have two absolutely stunning daughters together named Jessie-Ann, and Javana-Marie as well as a cute, little granddaughter named Kennedy-May.
Prior to the wedding, Noel had a major health scare. This combined with the couple's long-established relationship and already beautiful family together, made for a tremendously heartfelt and emotional ceremony, moving us all to tears.
In the space between their wedding ceremony and reception, Noel and Anna arranged for their guests to be picked up and escorted back to their villa for a refreshing drink, whilst they snuck off to a stunning beach location to have some alone time and a romantic little photo shoot!
When the couple finally entered the villa, they made a grand entrance with their guests waiting in anticipation to receive them. It was the start of things to come really, as the couple danced their way spectacularly into the villa.
The couple had their wedding reception at a lovely villa located further inland in a beautiful village. Although Cyprus is an island, it offers much more than sandy beaches and beautiful seas. On Noel and Anna's wedding day, they got the best of both worlds with beautiful beachfront views at their ceremony, and more mountainous, expansive terrain for their reception dinner.
The villa itself is rather large, complete with a pool, well-manicured gardens, a dramatic driveway that leads up to the villa and a wooden deck especially built for dancing on. The villa is located on the peak of a little hill, offering gorgeous, panoramic views of the surrounding landscape.
Aside from the breath-taking views, the fact that the villa stands alone and has no neighbours in close proximity was one its main attractions for the couple. It meant that they could party as late as they wanted, with no noise or time limits, celebrating into the small hours of the morning if they so desired.
It was really important for Noel and Anna to ensure that their guests had a lot of fun, and so they went the extra-mile to sort out entertainment for the evening. The couple had arranged for lawn games, a caricaturist, an old-fashioned Italian style tricycle serving ice-cream, a photo-booth, a DJ and even traditional Greek dancers!
Back to Noel and Anna, I don't even know if I can find the words! They were one of the warmest, most genuine couples that you could ever wish to meet. It was a sincere pleasure to be their wedding planner and see them through on their special day.
TESTIMONIAL FROM NOEL & ANNA
Dear Stella,
We are now in the UK and wishing we were back in Paphos! Our wedding and time spent there was amazing. You were a tower of strength from the moment we met, and I cannot thank you enough for your support and expertise as my wedding planner.
I felt completely relaxed and was asked on many occasions if I was nervous. I can honestly say that with you at the helm things couldn't of run smoother. Finding me the right church, reception venue, hotels for our guest, caterers, florist, entertainment, car hire, pre and post wedding events. In fact, everything was incredibly well thought out and worked magically on the day. The decoration of the wedding venue was perfect; I would not have changed one thing. Your choice of suppliers was impeccable and our day was made to feel so special as a result of your choices. I would argue if there was a better wedding planner in Paphos. You handled everything with such class and grace. So on behalf of myself and husband, along with all our guests would like to thank you for giving us one of the most memorable days of our lives!
Love,
Mr & Mrs Forrest