Peyia Town Hall
Just a short drive away from the main town of Paphos, Peyia is a picturesque village located just inland of the beaches of Coral Bay. The Town Hall is found right in the heart of the village and offers a private ceremony set in its sunken courtyard. Shaded by trees, overhanging with colorful bougainvillea flowers, the wedding ceremony takes place under a courtyard gazebo, adjacent to the old spring. Peyia Town Hall is a very popular venue due to the already decorated gazebo; many couples love to marry here as it's so private and intimate and then go off to the nearby beaches and sea caves with the photographer for a romantic photo shoot.
This venue offers fabulous photo opportunities and accommodates both intimate groups and larger wedding parties, proving to be so popular for weddings in Paphos.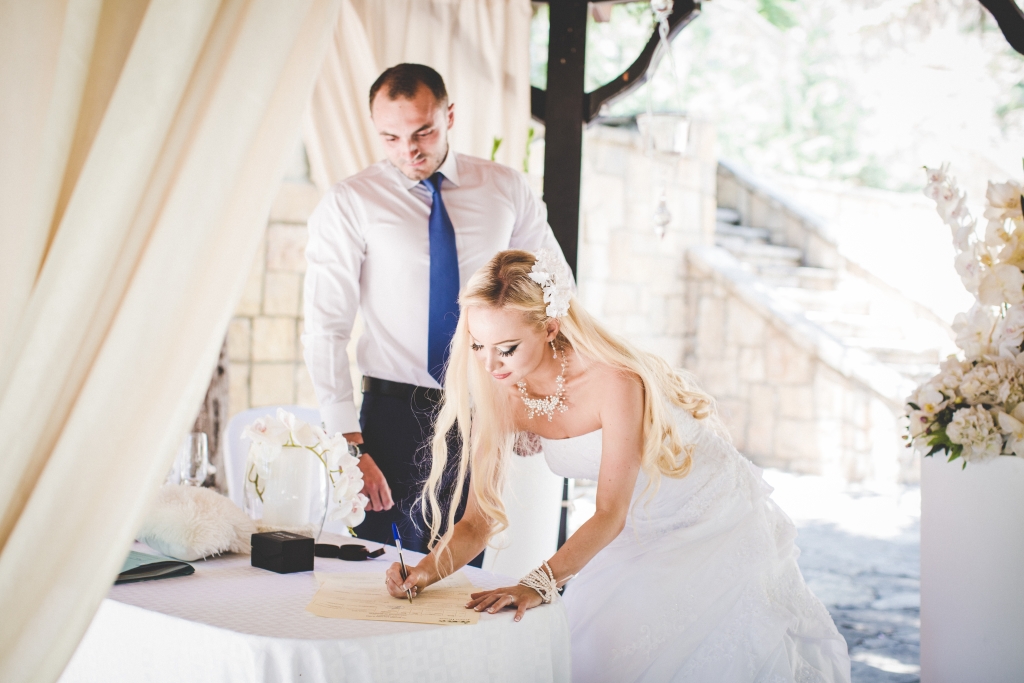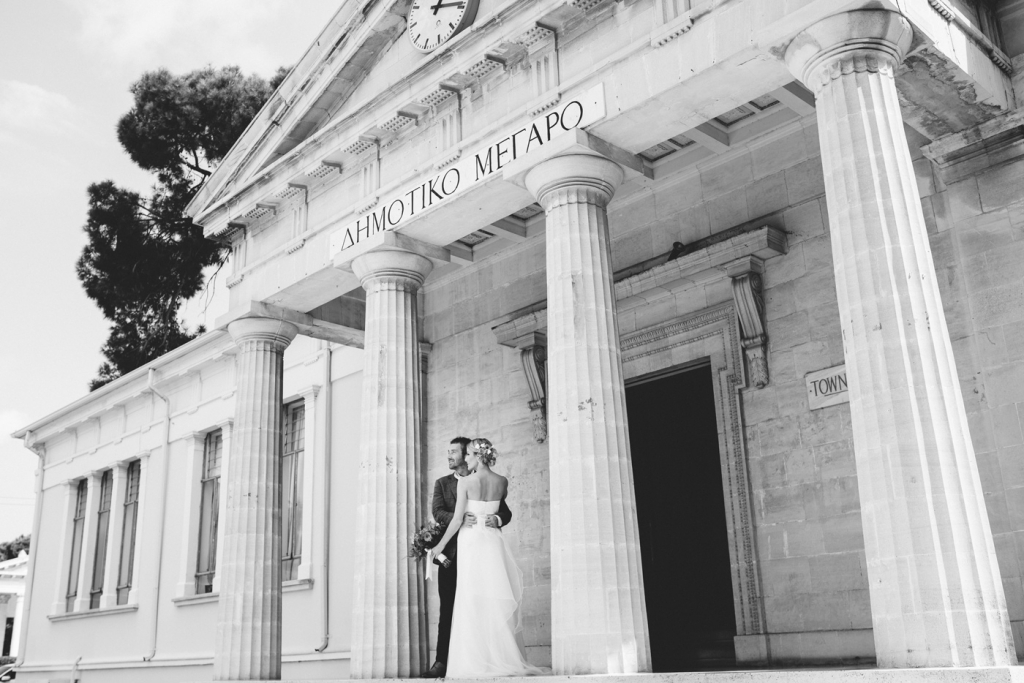 Paphos Town Hall
The elegant Town Hall is located in the very center of Paphos town. This historical city has still retained its old-world charm and has been declared a world heritage site by UNESCO. Impressive and stylish, the building's exterior boasts neoclassical Greek columns and marble steps, great for your photographs. Adjacent to the Town Hall is their gardens, which offer more photography opportunities. Not to mention the beautiful old town buildings all around the hall grounds.
Centrally located in the old town of Paphos,  Palaepaphos (Old Paphos); which has recently been partly pedestrianized. An ideal setting for both a civil ceremony indoor with full air-conditioning; or now an option to marry in  the grounds of the town hall as well.
Geroskipou Town Hall
According to local traditions, this was the site, in Greek mythology, of the goddess Aphrodite's sacred gardens. This venue provides facilities for both indoor and outdoor weddings, with a beautiful view of the sea, allowing for great photo opportunities. We love that this venue offers privacy for each wedding. An outdoor location for those that don't want to miss a moment of the glorious Cyprus weather.