'I would like to express my deepest gratitude to Stella Virdi who did such a fantastic job in organizing our wedding day.
She made it perfect without us even being there. (we arrived only one day before our wedding day). I could not have asked for a better wedding planner. Everything went smooth and exactly as we had planned. Stella was always helpful and supportive, starting from planning and preparation till the actual wedding day.
I would highly recommend Stella to anyone who is looking for a wedding planner to make this special day perfect and without any stress and worries. Thank you again Stella for making our day absolutely beautiful and unforgettable.'
Best Wishes
Anastasia and Sam
Wedding day at Elysium hotel in Cyprus on the 12th  December 2018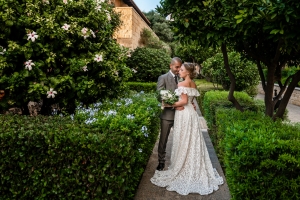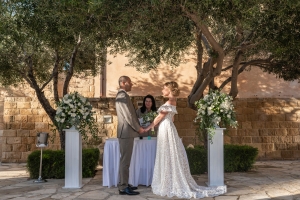 Comments from Stella
'Congratulations to you both, may you always be in love and happy, wishing you the best of luck and much happiness in your future together'
I loved this small intimate wedding and as always, my pleasure to organise romantic weddings for couples eloping  from all over the world and of many different nationalities.  Many of which i organize in a matter of days. Anastasia is Russian and her new Husband Lebanese, they reside in the UAE, living and working in Dubai.  Organizing such weddings and advising on documentations necessary to have a civil ceremony in Cyprus that is recognized in the country of residence  my job.  Best job in the world, always such a happy day!
For more info and instant answers to you questions feel free to call me; I am always happy to chat  24/7 – 00357 99460499