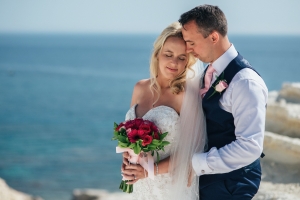 We had the perfect wedding day, everything was just as we imagined.

All of the suppliers that were used were of the highest quality. Cake, flowers, make up, photography. All better than we expected
Stella Virdi has a great deal of experience and knowledge of the area and was able to offer the best possible venues for our day, to fit with our dream.
On the day, everything is taken care of, no need to worry about anything at all. Just leave the stress to someone else and enjoy.
After being let down by a wedding planner previously, we were so thankful to find Stella. Having her there, put us at total ease, and we were able to thoroughly enjoy our day!
Thank you Stella! X
Donna and Stuart July 2017